About
In 2016 I helped organise an event in which teams of up to four students competed to create exciting original games.
The event took place over 12 hours in the University of Cambridge Computer Laboratory and was open to students studying a wide range of subjects and with various levels of game development experience.
The Game Gig was sponsored by Studio Gobo, who provided resources and expertise, and organised by the Hackers at Cambridge society. Around 80 hackers took part and produced some amazing new games!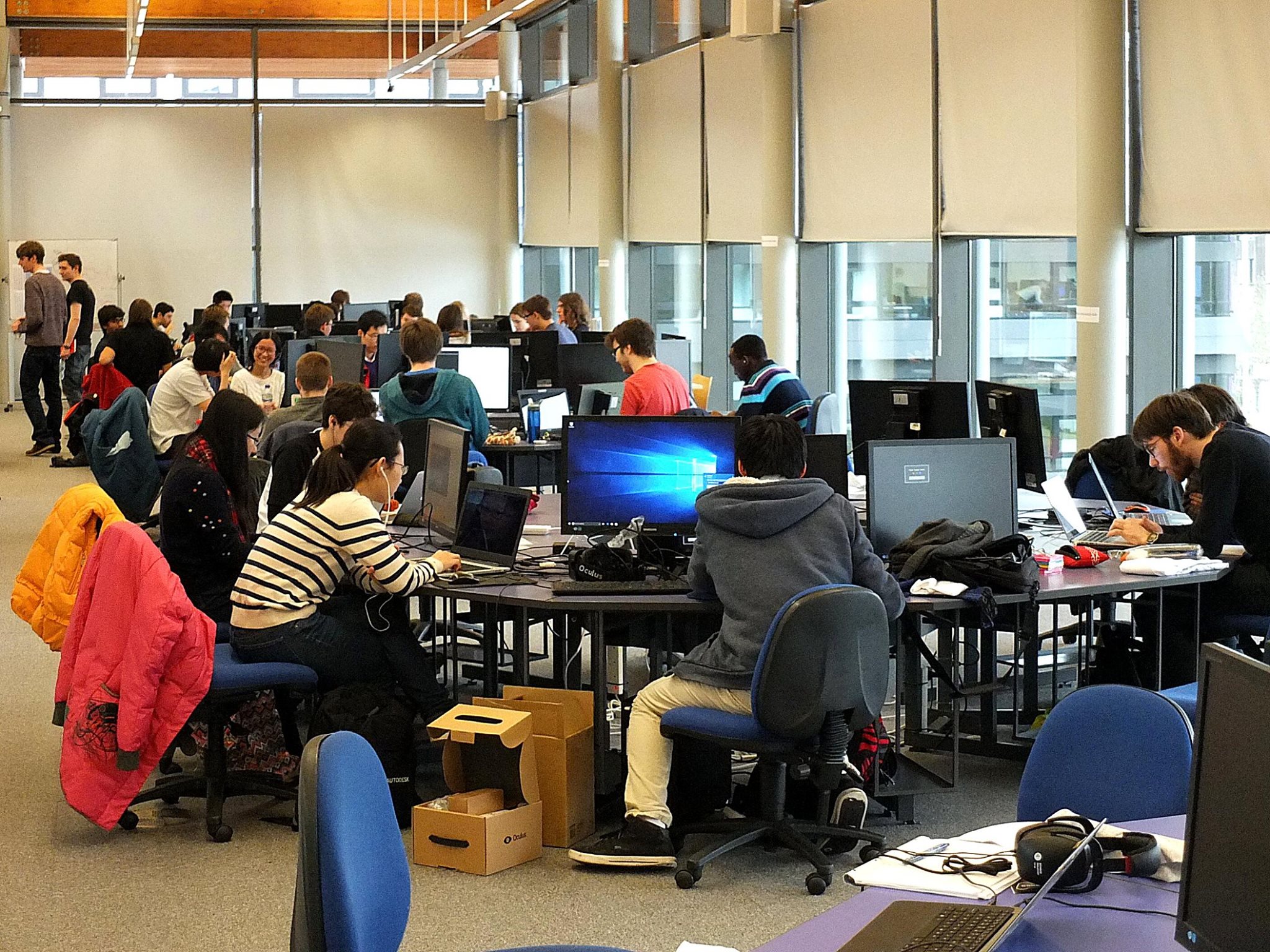 As part of this, I also created the event's microsite for participants to use, which included a dynamic countdown timer and schedule, along with relevant links and information.